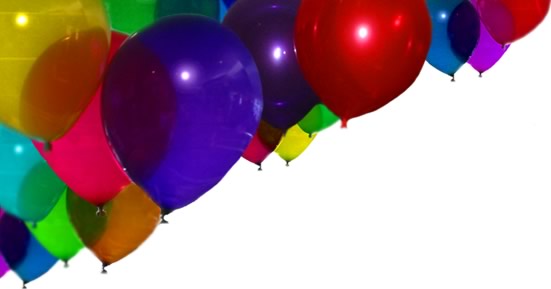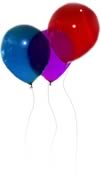 " When it's HANDMADE it means that it comes from the HEART "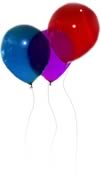 Congratulations, Marilyn the TALLITmaaven, for creating such special Jewish Textiles that enhance the mitzvot.  

Or Shalom Synagogue, London, Ontario celebrated their Jewish Ceremonial Art, Juried Show and Sale in October, 2009.  The TALLITmaaven's white velvet Bukharan Kippah was awarded a prize for its " simple elegance and fine execution."

In November, 2011/5772, Marilyn represented Eastern Canada at the Pomegranate Guild Biennial Conference in Boston Mass, teaching workshops in Tallitmaking and Textile greeting card creations.

More recently, (2012/5772), Marilyn and another member of the Pomegranate Guild of Judaic Textiles of Toronto, represented Canada at the Israel Quilt Conference in Jerusalem, sharing, networking and learning from great fibre artists from around the world.  

Purple Tallit set, (left) by the TALLITmaaven, was inspired by Exodus 39: 24-25  "And they made upon the hem of the robe, pomegranates of blue and purple, and scarlet, and twined linen.  And they made bells of pure gold and put the bells between the pomegranates upon the hem of the robe, round and about the pomegranate."

Soft and elegant ombered chiffon tallit with matching bag and kippah was also introduced by the TALLITmaaven at the Or Shalom Show.  It was purchased by grandparents for their granddaughter to wear for her Bat Mitzvah.

Photo credit: Wally Zimmerman

Silk Challah cover embroidered with flowers of Israel, and finished with Hebrew handwriting font. It was purchased at the 2009 Or Shalom Show by a London resident.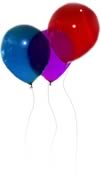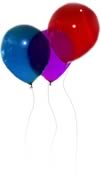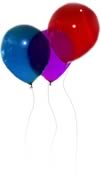 "..........The tallit arrived yesterday while I was at synagogue!  WOW!!!  It is so lovely, and with so many special touches.  Also, it is beautifully made.  It feels wonderful and actually very light, and I shall feel very blessed to wear it next Shabbat!  I'm sure there will be lots of oooooos and ohhhhs. . . .  Thank you so much!  ........."    

Rabbi Ruth in England ~  2009/5769

."  ...Just love the TREE OF LIFE/EITZ CHAIM TALLIT you made for our daughter' to wear for her Bat Mitzvah.  Could you make me one in time for Yom Tov?....."  

M.O. in South Dakota,  1999/5759

"....it was much more beautiful than we ever could have expected...the beading, the embroidery, all the extras, my father's ties.....thank you for making my dream come true - when I said I wanted a chuppah made with my father's ties, I never imagined something this beautiful...the wedding was terrific and the chuppah was absolutely gorgeous and added a very significant and sentimental touch.....thank you for your frequent, and detailed, updates, and pictures, while our chuppah was a work in progress.....we will be sure to recommend you to anyone we know looking to have a chuppah created"

Eden and Adam in Maryland  5769/2009

"....... enquiries about my beautiful embroidered pink organza tallit and kippa. Yes, it was presented to me at a women's writing competition at Anshe Sholom this spring for my story "Sometimes I Feel Like a Fatherless Child".  ......................................... 

yes, it is a gorgeous tallit set."

Anna in Southern Ontario 2009/5769

"......Everything arrived in mint condition late last evening.  Everything is phenomenal!  Beautiful! Perfect!  Ian and I opened it together.  We couldn't wait for the others. ........... Ian is crazy for it!  I cried! 

My kippa is gorgeous as well. Yes, the card is such a lovely, extra special treat.  The tallit bag is also amazing!  Ian can't believe it!  

I can't wait for Howard to get home to see everything.  The younger brother is already starting to imagine what his could be like!  

Thank you ,Thank you ................"  

Lorraine Shoaf. in Utah  2009/5769

"......Thank you.  Everyone LOVED my Tallit!!!

It was a big hit!!!! Thanks again for making it!......"

Samantha S.  Hamilton, Ontario 2008/5768

"... Dad was thrilled with your keepah!

He was so impressed and he thought it was just exquisite! He loved the green and the embroidery both outside and inside the keepah.

Now, Mom can hardly wait to see hers!......"

D.W. in Ancaster Ontario  2008/5768

"...My watercolour quilted challah cover is still like new after 13 years, using it every week.  We still love it!  Our Shabbat guests admire it.......it's so different...."

S. G. Beit Shemesh, Israel  5757/1997

"...Thank you, Marilyn, for creating such a beautiful tallit for me in the early nineties.  The shawl shape never falls off of my shoulders, and I still receive compliments on it. I love the bold jewel tone colors.  

When my son, Barry, told us he wanted you to make his Bar Mitzvah Tallit, we were confident it would be terrific, and it was.  He attended services at our shul, took it to Camp Ramah, took it to university and wore it and wore it and wore it.  He told us (when he was 11) that he wanted a big tallit because it was going to be his chuppah some day.  The silk looks so rich and regal.  

My youngest son, Noah, insisted on a red tallit, and his red tallit is amazing that everyone notices it and comments on it.  The vertical stripes are make him appear a bit taller.. and he loves to wear it every Shabbat.  It was fun to choose the colours and to receive your emails with pictures of the work in progress.  Of course, when the 'real thing' arrived, it was always better than the 'in progress' shots.  We love your work, and wish you well......"

Phyllis in Philadelphia  1991, 1999 and 2005/5751, 5759 and 5765

".....The kippah for my new grandson's bris arrived today.  It's great.  ......attached, are a couple of pictures so you can see how lovely he looks... Thank you  so much....."

Cheryl in Yonkers  2008/5768

C"Thank you, thank you, thank you!! The package arrived Friday and my girlfriend was still here... so she got to see my kippah. She really loved it all, ...... was very special.  Her smile was priceless!  Thank you for the fabric postcard as well.   I will use it on the book I'm making for her. Her visit here was chapter two and I hope that it will turn out to be a book with no ending. "

Bert   The Netherlands 2008/5768lick here to add text.

"My son, Larry, uses the beautiful Tefilin bag that you made for him every week.  It is just gorgeous and so meaningful.  Your workmanship and artistic design have truly made this item a family heirloom that will be cherished for many years, and generations to come..........

Our sincere thanks for creating a magnificent item for us.""

Myra  in Princeton, N.J.  5767/2007

Messages from recipients of the TALLITmaaven's AWESOME creations....

Marilyn Levy, a custom textile artist from Hamilton, Ontario Canada, is known as the TALLITmaaven.  She creates hand made Tallitot/ Tallis/ Talis/ Talesim/ talis katan and talit gadol.  She creates coordinating Tallit bags, Tefillin bags, shofar bags and kippot/ kipas/ keepahs/ yarmulkes to complete the TALLIT/ talis set..  

The TALLITmaaven's challah covers are treasured by their recipients for their personalization (matching decor, fine china, user's personalities, matching theme for weddings or B'nai mitzvot.).  The TALLITmaaven prides herself in creating beautiful items that will be cherished for generations to come.

"...I am in ecstasy!  It is so beautiful, fits me perfectly, looks stunning, and the tallit bag and kippot are wonderful.  Thank you for your infinite care over this project, and for your guidance throughout.  I shall wear it for the first time this weekend in Cardiff, when we will be celebrating my silver anniversary as a rabbi.......

.  

 The congregation yesterday was large and the reception for the tallit was a mixture of awe, amazement and delight.  Many people came up to admire it - and the tallit bag - at kiddush.  For me it was a joy to wear, very comfortable indeed.  It is absolutely beautiful, and makes every other tallit in shul look boring!

You have made me a very happy man.  Thank you again.

Rabbi Charles H Middleburgh in UK .. 2011

"....Thank you, thank you, thank you for creating the beautiful LILY of the VALLEY Tallit for my mother's 55th birthday.  She loves wrapping herself in the tallit to pray with her minyan...... I gave your name to my friend......"

Diana in Southern Ontario 2008/5768.

"Aryeh's lion kippah arrived so quickly.  He could hardly wait to see it.  He loves it and It was difficult getting him to remove it for bedtime. 

Thank you for making his dream come true.  He wanted a kippah with a lion because that's his name. "

Patricia in Cleveland 2011/5771

What's there to say?  Your Kippah just arrived & it's perfect!  Your creativity will be additional icing on our celebration.  Thank you so much for all your work & effort "to get the Kippah to the Shul on time."

...You are an amazing quick creating artist.  Again , "Thank You".  Many  friends commented on your Kippah.

.

All the best.  ,,, I'll certainly tell everyone who designed &  created THE KIPPAH.

Bobby in Scarsdale NY - December 3, 2011

The tallit is AMAZING.  Adam loves it.  He's still a little short for it but he'll grow into it!  The Kippah is just perfect.  Fits his head like it was made for him ...!!!

Thank you for all the hard work.  

Karen Grobman in Chicago/ March 16, 2012

Zachary had his siddur ceremony over this past shabbos, and he loved it!

It came out perfectly, and he was so proud of it. 

His brother, Akiva David is already beginning to think about what he is going to want on his siddur cover in two years. 

Thank you so much for your hard work.  I know that he will always have his siddur, and a wonderful memory. 

I hope that you will help me create our next siddur cover!

Stefanie in Rye NY;  May, 2012     5772

We received the Siddur cover this afternoon and it came out so beautifully.  Rachel is so thrilled.  I am going to give your contact information to Rachel's Hebrew teacher in case anybody asks her.  

Thank you also for making it and shipping it so quickly.  

Hilary in Lutz Florida;  May 2012

BURNING BUSH KIPPAH in honour of MOSHE RABBEYNU, created to display with the Toronto Pomegranate Guild's travelling display, "Cover thy Head".  

'Marilyn,,

You took such care and delight in making this treasure for Avi.  

Many thanks as I know your creativity and talent lives in the Tallit.  

Best regards,

Pearl ' (Oakvile, Ontario)

2013  5773

"WOW, The package arrived and we LOVE the rooster kippah. It is better than imagined. I will present it to Alex later today and let you know his reaction. The stitching is beautiful and I thank you SO MUCH.

Hugs, Carol"  (in Virginia)

and then, a week later--

'Marilyn;

Alexander's Bar Mitzvah was beyond wonderful and everyone loved the yarmulke. We presented it to Alex on Friday ................. He opened your gorgeous package, took a beat or two looking at it and then his eyes glowed as he let out a big, strong AWESOME followed by a very long period of admiration and showing it off to friends and family. He also worked at identifying the breed of rooster and decided it was a wonderful and imaginary blend. He commented on the Hebrew name, the beautiful stitching and work on the lining. 

He is truly delighted and thrilled and loved the card as well. He immediately hung it on his wall. The card was a lovely surprise for us. 

Thank you so much once again"

Carol in Rochester 

Hi Marilyn,

"Thank you very much. The siddur cover arrived just in time and is breathtaking. You are a true artist and i am so thankful to have your art as a part of our customs."

Mary       California  5773/2013

​  

'Marilyn 

Layla  loved the chuppa piece!! She was overcome with tears of joy when she saw it.  The bride will see her special chuppa and the chuppa pieces, from around the world, for the very first time, on her wedding day. 

Again thank you so much for your wonderful artistry, your patience, and devotion. Amazing,!! 

Warm regards 

Shirley '"  Toronto, Ontario 5773/2013

Hi Marilyn - The challah cover arrived and is so beautiful! Love it! Thank you so much for it. 

Best, 

Adam (NYC)   2014/5774

The challah cover is one of the most beautiful and personal gifts that will be given to Dara by yours truly.

I wish I had your talent. This is more than what I could ever had asked for.

I like the card you included as well. 

I hope to work with you again.

Thank you,

Gary (Massachusetts) 2014/5774

​  

The kippot is more beautiful than I had hoped. Absolutely exquisite. I am so happy that I bought the matching fabric and I hope my Granddaughter will choose to use it for her tallit. The enclosed card is so beautiful and sweet. Can't wait to send it off........

Again. I am so happy with my choice.

Grandma Susan  in Tucson AZ

​2014/5774

The parcel arrived this afternoon and was waiting for me when I got home from work. I have just finished opening it - I AM THRILLED BEYOND WORDS!!!

They are exquisite - I showed them to my parents who are here and they were speechless. They could not get their heads around the fact that I did all this online with someone on the other side of the world who I have never met. The internet is a whole new world for them so they are completely overwhelmed.

And we were also very touched with the extras..........

I cannot thank you enough. I really hope you got as much satisfaction and joy from making them as the young couples will get from the years they will have them to use in their homes......

You did an incredible job and should be very proud.ou did an incredible job and should be very proud.

Karen.... in Melbourne Australia

2014-5774

Hi Marilyn – 

I have heard with great excitement and delight form both families.  (who received the custom Challah Covers ).   Although Katherine and Paul are now on their honeymoon, Katherine's mother SMSed me to tell me that they LOVED the gift and were so excited to receive it and will send me a special card of thanks when they return from their honeymoon. I will transcribe the card and send you what they say when it arrives.

Deanna's mother sent this message: "The kids opened it yesterday and they love it! I saw it too and it is fantastic. It is very special and I want them to send me a photo of it so I can keep a memento of it. You are so thoughtful – and clever!

Thanks again, Marilyn – you did an amazing job.

Karen in Australia

Marilyn, you say that 

"When it's hand made, it means that it comes from the heart. " 

 Well, that is apparent, from the design down to the last stitch. Truly a stunning work of art. Thanks so much for helping to make this special day special!

Bill in Burlington Vermont 2015/5775




HAGBA:

Marilyn's entry to the PEOPLE of the BOOK exhibit currently travelling.  check www.pomegranateguild.ca for  schedule.
Family Tree Challah Cover/Wall Hanging:

Created for the Kohen-Levy family, a family tree that spans the 7 generations that this family has resided in North America.  A tree was embroidered and the Hebrew names of all of the family members of the commissioner to her grandchildren and back to her great-grandparents.  This hanging is exhibited in the CELEBRATE exhibit of Toronto's Pomegranate Guild of Judaic Textiles.  For exhibit schedule click here.
Marilyn,

Thanks so much - just got it, had to try it one and take photos to share. I love it; it is gorgeous and I will love wearing it for the rest of my days! You have made a masterpiece, and hopefully, future generations of my family will use it in love, pride and remembrance. I can't thank you enough for your efforts, the tallit, tallit bag,  and kippah!  Yasher Koach! Todah Rabbah!.

Myra in Princeton N.J

August 2015/5775

THE THANK YOU NOTE

The bride sent this very appreciative thank you note to the sender of this thoughtful gift, emphatically expressing their appreciation... 

 "Dearest Karen – What can we say? THANK YOU for the incredibly thoughtful gift you sent us on the occasion of our marriage. We put a lot of energy into designing our invitation and are THRILLED to have it memorialised on your beautiful wall hanging/challah cover! Honestly, we can't thank you enough. We love you and thank you again for the beautiful and thoughtful gift."  

Yes, the Kippah has arrived!!!! We love it ......

The baby Kippah is beautiful and you did a great job........

Mauro (in Brisbane, Au)  5776/2015

Hello Marilyn, I just wanted to let you know I have my Kippot in hand. I am totally delighted at how nice they are, in person. They are an amazing work of art and the details on the inside are amazing. You are wonderful at this and I really appreciate you and what you created for me. .....love the honey bee kippa as well,  It is great. Every thing you did is perfect and arrived in excellent condition. My hat is off to you, young lady. 

Michael in Texas 2016 - 5776

Marilyn, you say that 

"When it's hand made, it means that it comes from the heart. " 

 Well, that is apparent, from the design down to the last stitch. Truly a stunning work of art. Thanks so much for helping to make our wedding day so special!

Bill in Burlington Vermont 2015/5775

Marilyn, thank you so very much for crafting a gorgeous kippah for my father! It was a perfect gift for his birthday and a keepsake that, I hope, will remain in our family for generations. My sister and I appreciated your thoughtful correspondence and speedy turnaround. Dad received the kippah in time for my sister's auf ruf and he was the talk of the bimah!  

Laurel in Chicago  2015/5776

Thank you very much for the kippa and matching card.  The craftmanship is beautiful and your service is amazing and on time.

When they were presented, he loved both the kippa and the card.  He can hardly wait to wear the kippa to synagogue. 

Yael in Southern Ontario  December  5776  2015

Thank you, thank you for the "Luck o' the Irish" kippot. When we arrived at the St. Patrick's Day office party at our local Irish pub, wearing the shamrock kippot instead of our usual "traditional" kippot, our colleagues and workmates were so surprised and we were able to contribute to the comradrie without compromising our own traditions.  You "made" our contribution to the get-together so much fun.  Thanks.  Todah.

Chayim in Boston 2015 5775

All set- we received the tallit set, and it's gorgeous! The embroidered card is incredible! We can't decide if we should just keep it as a memento, or actually use it, lol.

Thank you for EVERYTHING!!!!

Holly in Connecticut  2016/5776

Oh Marilyn, 

Thank you, thank you, thank you. The tree of life tallit, tallit bag, tefillin bag, kippah and siddur cover are absolutely MAGNIFIQUE!!!! Jorge loves them. He is so definite in his tastes. He told you that he wanted to have waving leaves. Your leaves are absolutely stationary, but look like they are blowing in the wind. You listened when he told you that he only wanted black and white on his tallit. You showed him how shades of grey and one primary colour adds the 3D dimension to the fibre art.  

His friends, my friends, our relatives and the rabbi all "schlepped naches" when they saw his tallit set.  

Thank you, thank you, thank you again.

Horatio is now eager to plan his tallit set and I told him to look at your web site and let you know which talesim he likes.

Gracia in Montreal 2016/5776

I received the kippah today and am absolutely stunned. The pictures did it no justice. What a beautiful work of art!

I can't thank you enough for the time and effort you put into making something that will be such a big part of my wedding day. It will be an honor, a privilege and a pleasure to wear. And the card is just gorgeous! Completely unnecessary but so very much appreciated. We'll be framing that for sure.

All the very best to you, Marilyn. And thank you from the very bottom of my heart.

Jackie in Brooklyn, NY (2017/5777